RecBorder Retro-Fit End System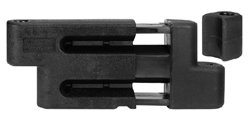 By using the retro-fit end timber, you can customize perimeter lengths. To use: cut the timber to length and insert the retro-fit to create the desired length timber. By using the filler end, you can get a finished appearance which can be flush mounted to fences, walls, etc.
You might also like: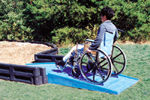 Wheelchair/ADA Accessible Ramp

Copyright ©2002–2018 Recreation Dynamics, Inc. 540-547-9402
Many steel items require a 3-4 week lead time for preparation and delivery.
Most other items are shipped immediately. Call us toll free if you have specific time requirements.
*Free freight for all orders over $50 shipped inside the continental U.S. Offer valid for a limited time, subject to change without notice.